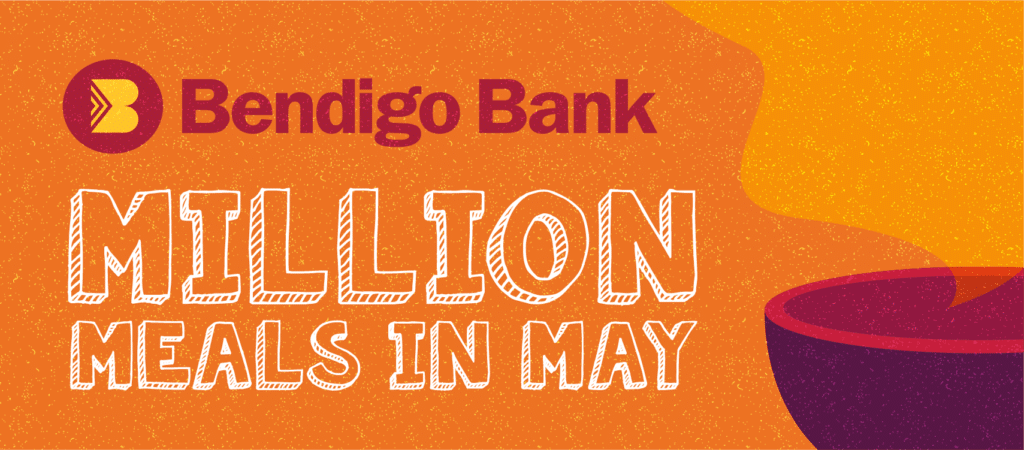 We're excited to announce that Bendigo Bank, Australia's fifth largest retail bank, has signed on as the major partner for our annual fundraiser Bendigo Bank Million Meals in May for 2019.
Bendigo Bank recognises the power of community contribution and has a long history of investing in the prosperity of the Bendigo community – a 160-year history, in fact.
To support the appeal, Bendigo Bank has volunteered its branch network to act as collection points for community donations and will hold a series of fundraising events for staff and customers in May.