Grow Cook Share aims to improve the quantity, quality and variety of fresh produce available to Central Victorians and provide people with confidence and skills to prepare healthy meals at home. 
The project has three main initiatives:
Establish cooking clubs that teach and mentor participants to cook simple healthy meals using seasonal produce.

Encourage community members to grow and donate fresh fruit and vegetables to Bendigo Foodshare.

Redevelop the Salvation Army Gravel Hill Garden to increase its capacity to grow fresh produce for food relief.                                                                                                                            
By reducing food waste, creating supply channels for locally-grown produce and up-skilling our community, Grow Cook Share aims to contribute to the creation of a strong, sustainable and healthy food system within our region.
Read the Grow Cook Share Project 2019-2020 summary. 
Tools, resources and recipes can be found here to support organisations to set up their own Cooking Clubs and gardens. 
The Grow Cook Share Project was established in June 2019 with funds from the Victorian Government 'Pick My Project' initiative. Grow Cook Share is supported by Bendigo Regional Food Alliance, The Salvation Army, Bendigo Foodshare, Bendigo Kangan TAFE, City of Greater Bendigo and Coliban Water. 
Grow Cook Share would like to acknowledge these organisations that have contributed to the ongoing development of the project including the initial Cooking Club sites; Eaglehawk Community House, Kangaroo Flat Neighbourhood House, Heathcote Community House, Salvation Army – Bendigo, St Luke's Anglicare Bendigo and Saltworks Eaglehawk.
Businesses that have contributed significantly to the Grow a Row – Pick a Branch Campaign include; Kalliana School Bendigo, Organics Bendigo, McDonald's Nursery, Mitre 10, Bush's Produce Store, Connecting 2 Australia, Bendigo Region Fruit Fly.
Many schools also deserve a mention for their involvement in the project and include;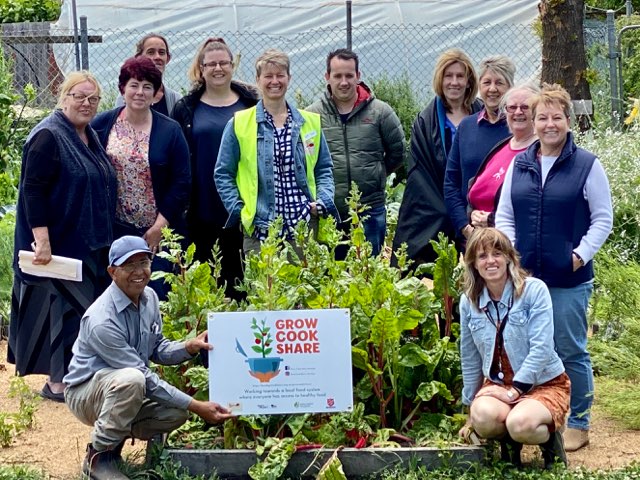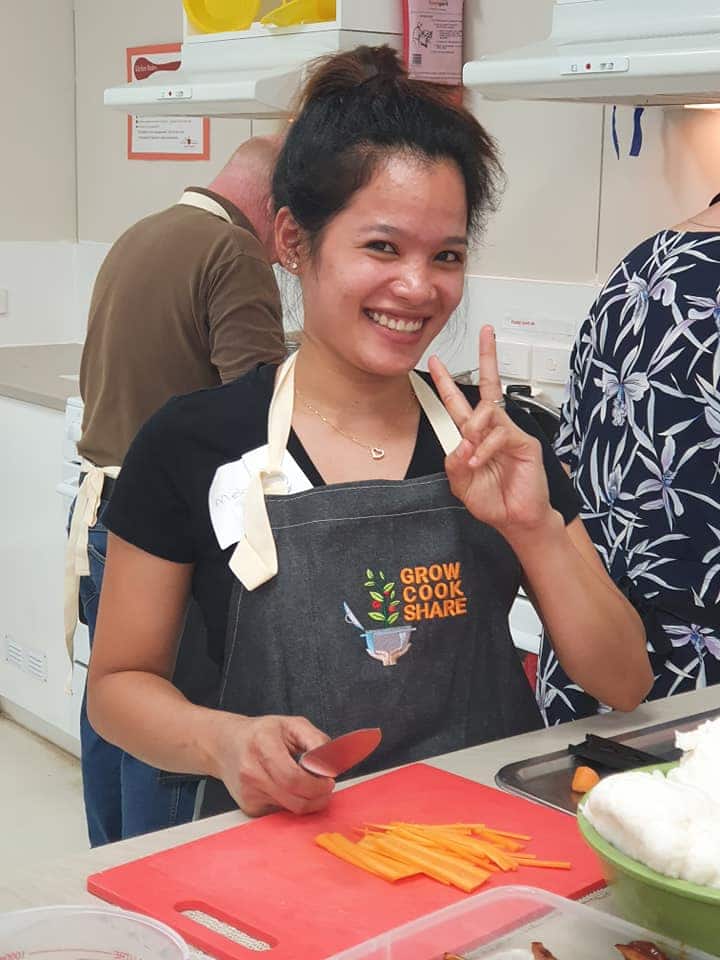 Grow a Row or Pick a Branch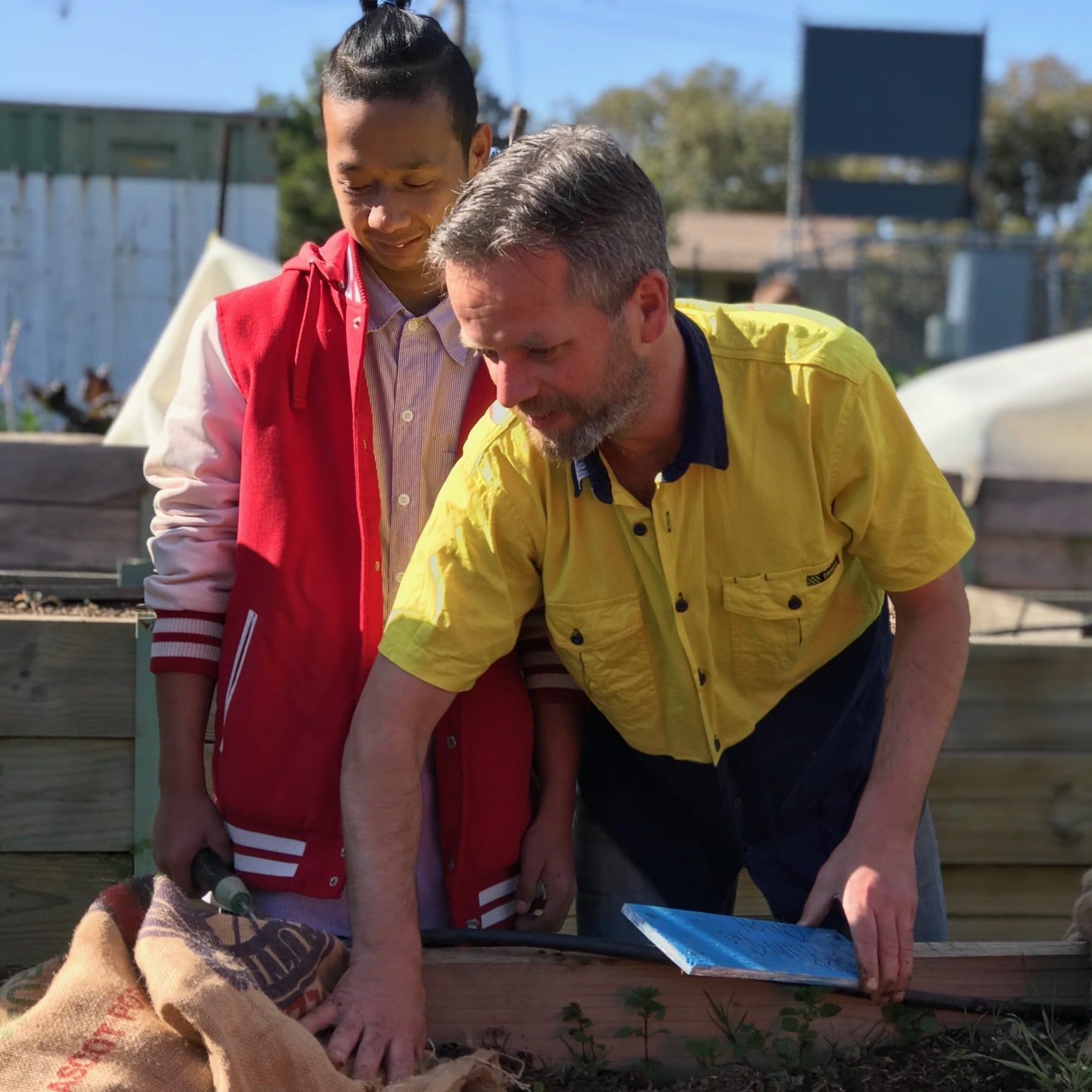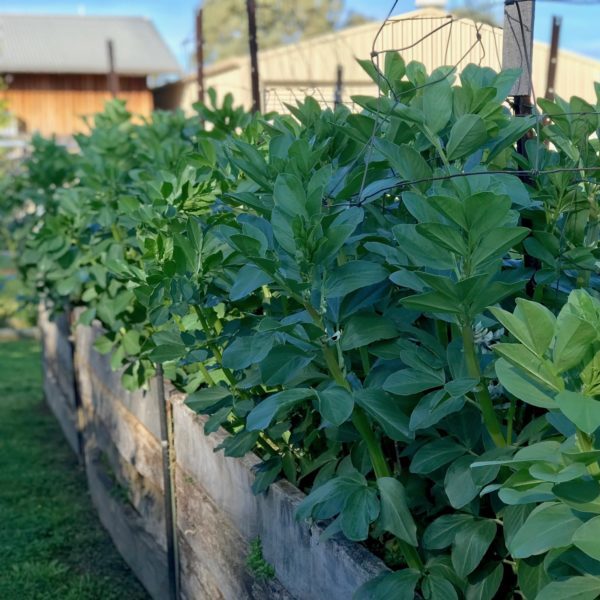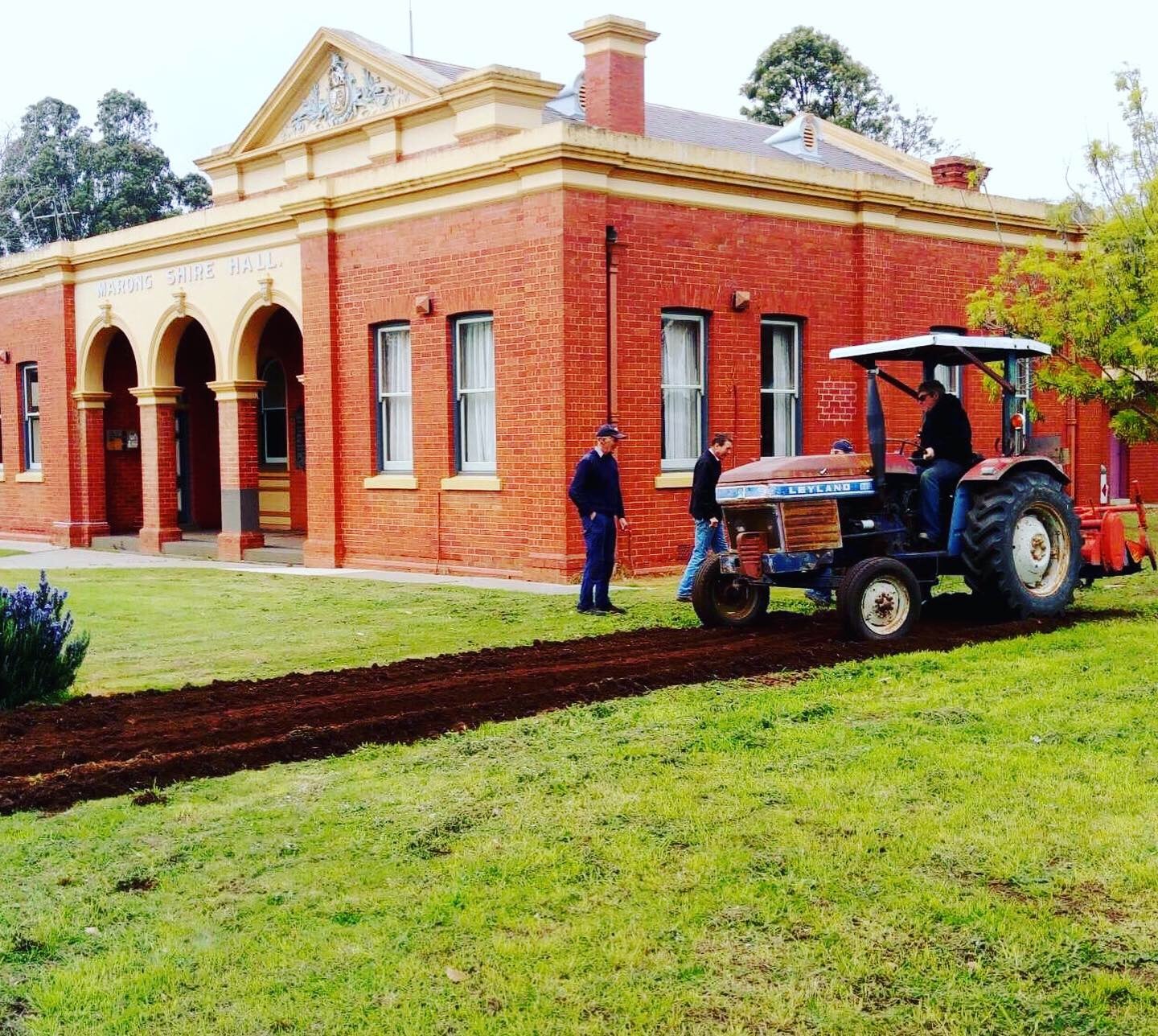 Grow and donate your homegrown produce to Bendigo Foodshare so that everyone in the Central Victorian community can have access to healthy food.
What is Grow a Row or Pick a Branch?
Grow a Row or Pick a Branch is a grassroots community project that encourages local people from across Central Victoria to plant extra crops in their gardens or harvest their excess fruit and vegetables with the intention of donating it to Bendigo Foodshare to redistribute as food.
As we all know, it's important to eat a wide range of foods with sufficient high-quality proteins, carbohydrates, heart-healthy fats, vitamins, minerals and water to maintain a healthy body and lifestyle.
The diminishing ability of low-income families to pay for healthy food is consigning the least well-off in our community to a greater risk of diet-related illness, such as obesity and diabetes, as well as widening health inequalities.
By actively increasing our supplies of fresh fruit and vegetables, we hope to boost the amount of healthy food available relief for people who've fallen on tough times.
Download the Grow a row or pick a branch flyer.
How do I take part?
Taking part in Grow a Row or Pick a Branch is easy.
Simply, plant and grow an extra row of your favourite veggies, fruit or herbs in your school, backyard or community garden this season.

When your crop is ready, donate part of the harvest to Bendigo Foodshare.
If you do not have room for an extra row, you can still participate by donating any fruit or vegetables you've grown but can't use yourself.
Grow a Row or Pick a Branch is meant to be fun, so why not encourage or coordinate your local street, friends, family, school, workplace or community to Grow a Row or Pick a Branch too.
What can I grow and donate?
Grow what you enjoy growing and eating. We welcome a variety of fresh homegrown fruit and vegetables. No donation is too small or too big, we are grateful for a small bag or a truckload.
The Grow Cook Share Resources page has handy tips on how to grow common vegetable garden plants, such as potatoes, herbs and tomatoes.
Where do I donate?
Donations can be dropped off at the Bendigo Foodshare warehouse located at 2/43 Havilah road, Long Gully VIC 3550. Telephone Bendigo Foodshare on (03) 5444 3409 to organise a time to drop your fresh produce off.
Contact
Bridget Bentley – Manager, Bendigo Foodshare
Grow Cook Share has established, and supported six cooking clubs located in Central Victoria in partnership with community-based organisations and volunteer cooks (Cooking Club Leaders). The Cooking Club Leaders are familiar with the Grow Cook Share program and resources and have been involved in a number of training opportunities further developing their skills. 
The organisations facilitating Grow Cook Share Cooking Clubs are . They can be contacted separately to find out when their programs are running and participants are welcome to join.
The project philosophy and resources required by a host organisation to run the Grow Cook Share program can be found here on the dropdown menu.  If your organisation is interested in running a Cooking Club, please contact us via email growcooksharebendigo@gmail.com to register your interest. We will provide you with password access to the Cooking Club Zone.
The four-week cooking course focuses on using fresh seasonal produce grown in the Salvation Army Gravel Hill Garden, other community gardens associated with Cooking Clubs  and from Bendigo FoodShare.  Access to produce from Bendigo FoodShare requires the organisation to join as a member.
Each cooking class has a specific theme, all with the aim of supporting participants to enjoy preparing tasty and healthy food on a tight budget.
With themes such as 'cooking with leftovers' and 'using seasonal produce', the popular classes will be packed full of affordable recipe ideas and give participants the confidence to cook at home rather than rely on pre-packaged meals and takeaway.
Contact
The Grow Cook Share Team