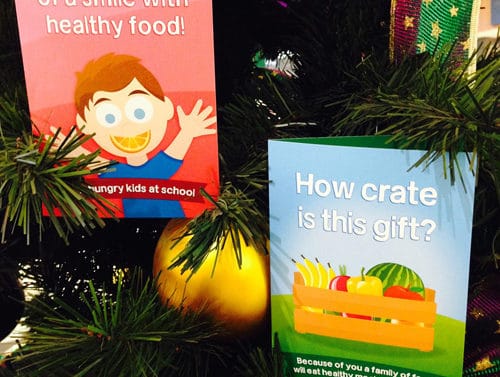 One in nine people in Central Victoria will not have enough food to last them through the Christmas period this year.
Bendigo Foodshare sources and distributes over 1,000,000kg of food to Central Victorians annually. This Christmas Bendigo Foodshare wants you share in the gift of changing the lives of people living in poverty in Central Victoria.
Bendigo Foodshare is proud to offer the opportunity to give the gift of food to our communities with two gift cards available. One gift card valued at $25 will provide food for a Central Victorian family of four for a month.