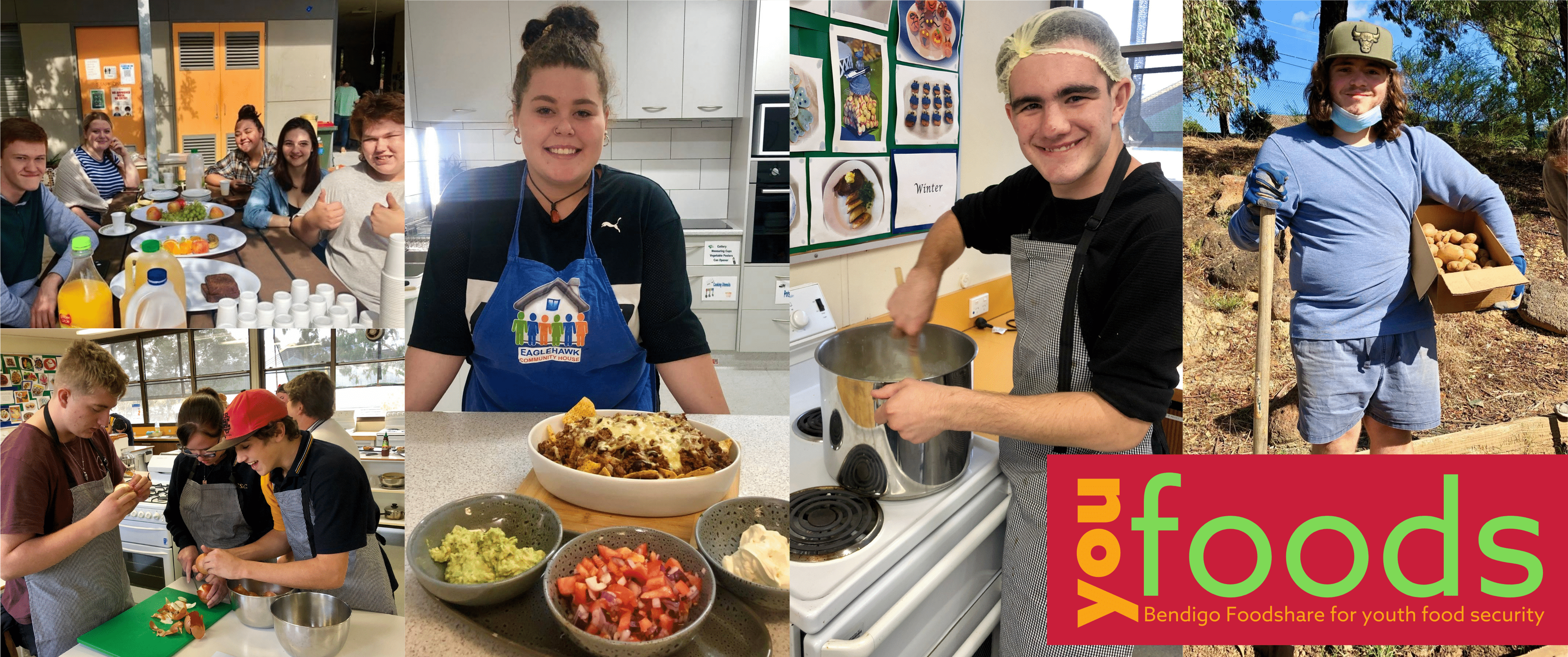 YouFoods is Bendigo Foodshare's new project to tackle youth food insecurity.
We're aiming to create engaging and relatable food relief initiatives for young people aged 16-24 in Central Victoria to reduce food insecurity, break barriers, grow knowledge and skills and uphold dignity.
Our project will work with and support local youth organisations, agencies and schools to build awareness about food relief information and services, increase engagement with Bendigo Foodshare, help simplify access to food and develop strategies to create resilience amongst this demographic.
YouFoods is being informed by our youth food insecurity research, undertaken in 2020. This was the first research of its kind conducted in Central Victoria, and asked young people about their experience with food insecurity. Young people could then contribute their ideas about how to solve the problem. This survey was undertaken in the midst COVID-19 restrictions, adding an extra element of insight. You can read the report here.
By working at a grassroots community level, our project will respond directly to the needs of local young people to give them the skills, awareness and resources to be the best that they can at the most important time of their lives.
Stay up to date on our project via Bendigo Foodshare's socials and using #YouFoods.
You can get involved by contacting Sam Kane – Project Officer, YouFoods admin@bendigofoodshare.org.au
What did we learn from the Youth Food Survey?