Profits raised from the Bendigo Book Fair will support the work of Bendigo Foodshare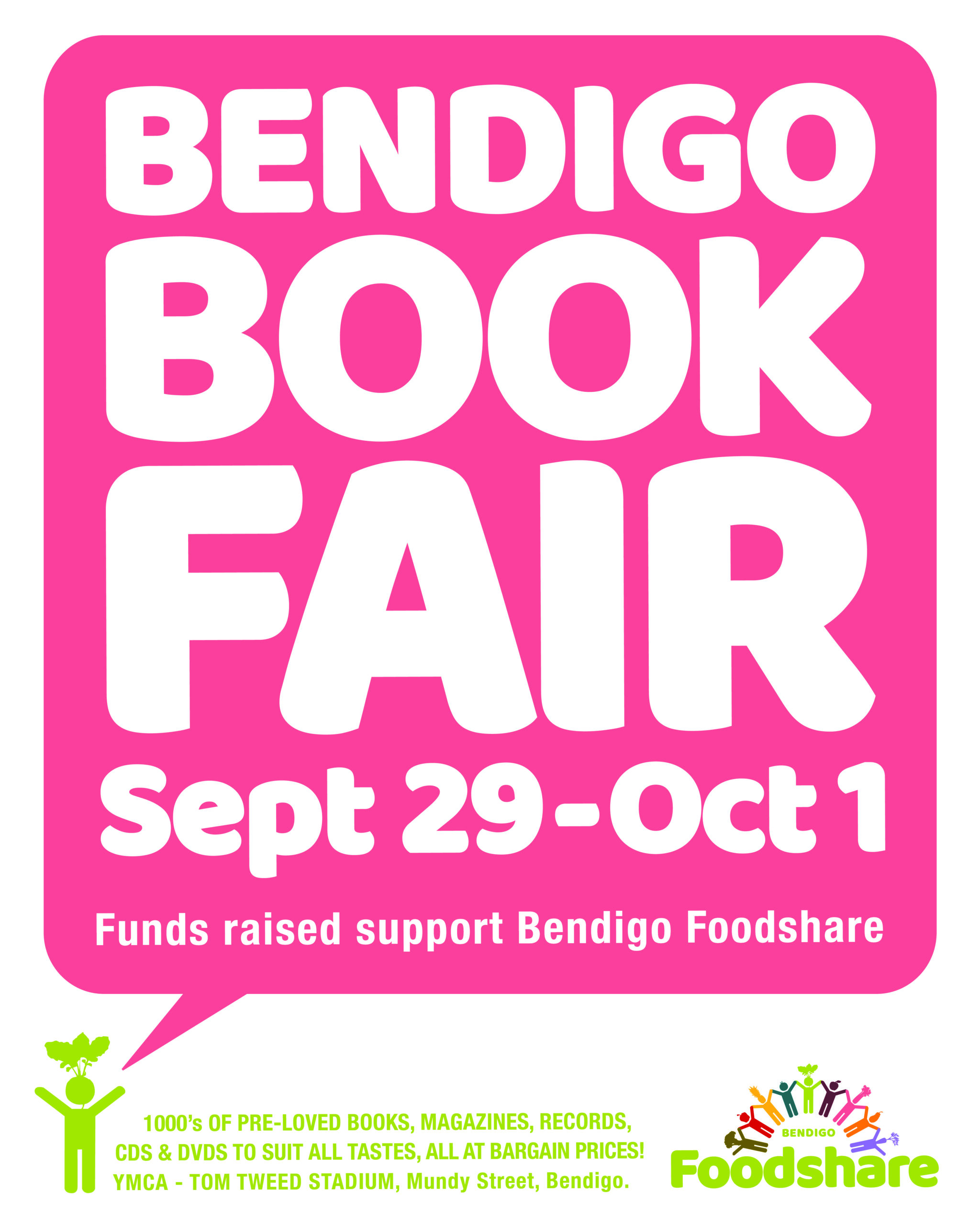 Support the Bendigo Book Fair
After many years successfully running the Bendigo Book Fair, in 2023 the Y Service Club of Bendigo handed over the running of the Book Fair to Bendigo Foodshare.
A Massive thank you to the dream team Garth and Marg, who did a wonderful job coordinating the Bendigo Book Fair. These two lovely people went above and beyond to make sure the event ran as smooth as possible.
The first Book Fair over Easter was a huge success, tens of thousands of books were sold with more than 3,000 transactions across the 4 days. Thanks to all who came along and purchased a book. We are still calculating the final amount that was raised from the event, but every cent makes a difference!
A big thank you to the many volunteers who took time out of their Easter to assist with the Fair. Many worked long hours, arriving before the event started to sort the books and staying after close up each day to tidy the books and tally numbers. The volunteers made sure the books were tidy, sorted, counted and assisted customers with purchasing. The Book Fair would not have been possible without you.
We hope to see you at the next one!
Event Details: 2023 Bendigo Book Fair 
Venue: YMCA Tom Tweed Stadium,  47 Mundy Street, Bendigo
Dates: September 29th – October 1st
Times: TBC
How you can help:
Volunteer:
We need many volunteers to make the event successful and are calling on volunteers to assist. Complete the form below to register your interest to volunteer. Volunteer shifts are usually 2hr time slots, and there are various roles including EFTPOS/Cash operator, fillers to restock and counters.
Volunteer shifts each day:
9am-11am
11am-1pm
1pm-3pm
3pm-5pm
Donate books:
Book donations can be placed in the 'book bin' located at YMCA Tom Tweed Stadium, Mundy St (down the right hand side of the stadium). If people need help loading large donations, there are people on site from 8am to 9.30am Monday and Thursday who can help unload.
More information:
For all queries about the Book Fair, expression of intertest to volunteer and how to donate books, please contact Garth directly on 0418 267 122 or via email bookfair@bendigofoodshare.org.au.